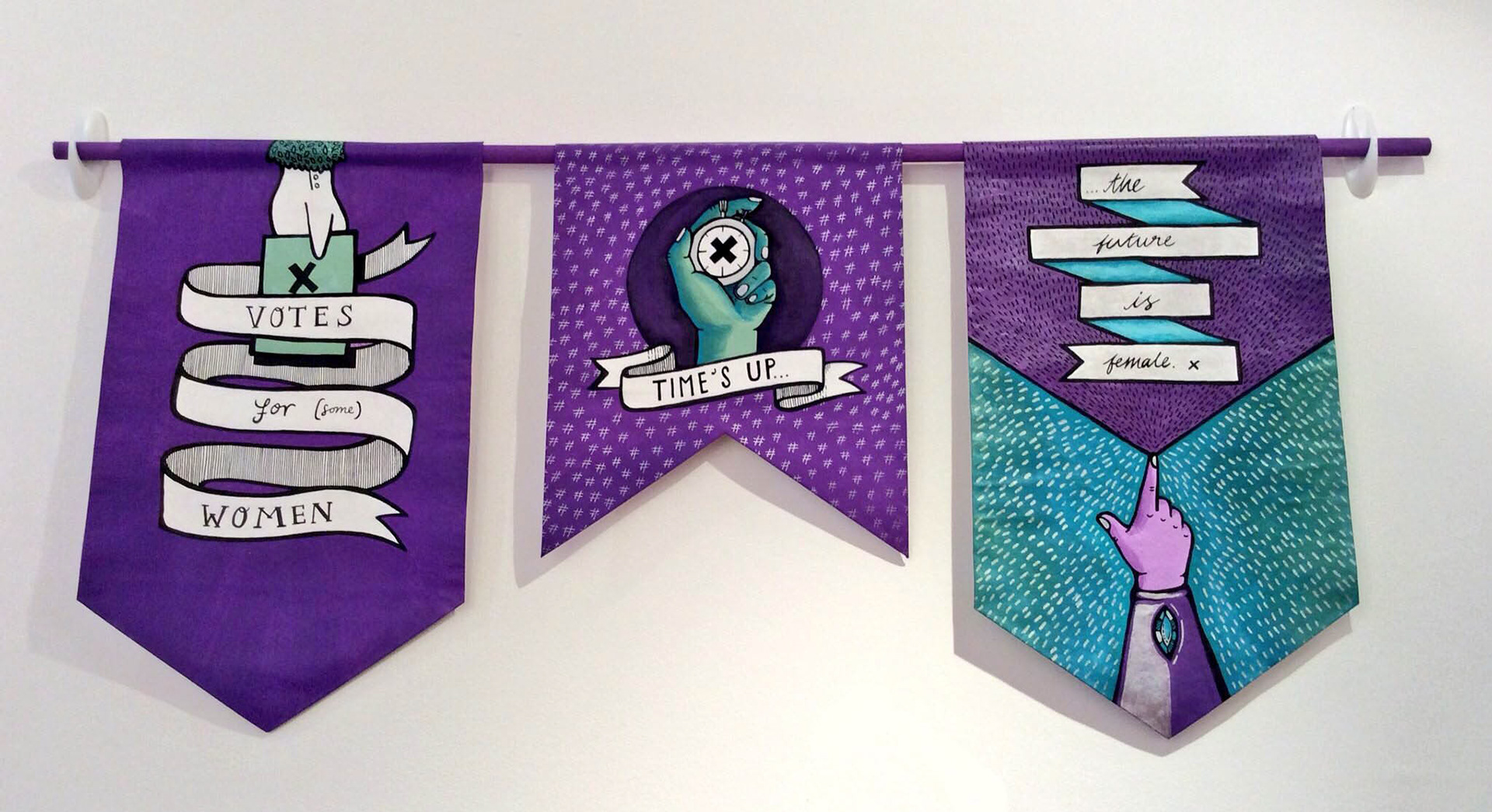 Along with five other female artists, multi media artist Sarah Maple, Sculptor Hazel Reeves, painter and sculptor Corrine Streetly and painter and 3D artist Tina Warren I submitted this triptych of banners based on women's suffrage and liberation called 'No Rest for the Women'  
Click here to see the exhibition catalogue.
No Rest for the Women  - Triptych - acrylic on calico
This triptych, 'No rest for the women', 'marks the martyrs' by acknowledging their early partial success, their feminist legacy in our present and at the potential future shaped by an activist past. I look back at The Suffragettes of the early 20th century, stopping briefly in the present and imagining 2118 and a female future. A future I'll only ever be able to imagine unless medical science grants us all with terrifying longevity. It is said that time is now 'up' on male harassment and abuse;  what we, and subsequent generations do with this and its energy remains to be seen. Perhaps the future is indeed female. Well, that's if the human race manages to get that far… or 52% of it…
Stylistically I have referenced political banners and the colours of the women's suffrage movement; green (give), white (women) and violet (the vote), teamed with a pop cultural comic-style line work and practical, active women's hands voting, clock stopping and indicating a dis/u/topian future complete with a She-Ra wrist cuff for handy lasers and such; because, well, why not?